Our AMAZING fulltime teacher (I call her an angel on earth) Deb did this incredible project.
Enjoy!! xoxo
Ever wonder what to do with all those little bits and pieces of crayon or oil pastel that your kids never want to use?!? These can have a new life when they are melted down in baking molds... With a box filled with oil pastel leftovers and Valentine's Day right around the corner, I thought this would be a special valentine for all the kids at A Little Artsy
What you need:
-small pieces of oil pastel or crayon in various colors
-baking molds (can be found at most big box stores for a few dollars)
-nonstick spray
-baking sheet
-wax paper
What to do:
1. Preheat oven to 230
2. Spray baking molds with nonstick cooking spray
3. Begin placing pieces of oil pastel or crayon into the molds, thinking of color placement
4. Place molds onto baking sheet and bake for 20+ min or until melted
5. Remove from oven and let cool *oil pastels only take about 10 min to cool, but crayons may take a few hours. You can place molds in freezer to speed this process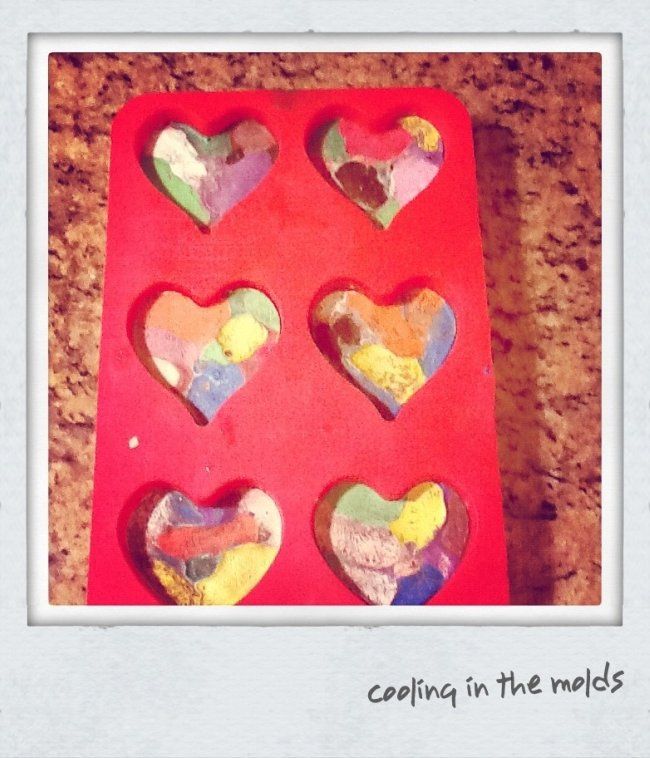 6. Carefully pop pastels out of mold and place on wax paper
7. Draw with your newly made rainbow oil pastel!