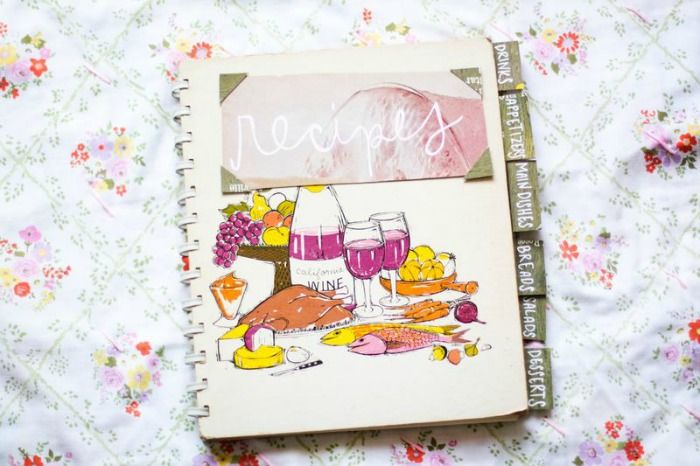 One of my favorite places for Inspiration is the blog "A Beautiful Mess", they have a "crafts" tab filled with sewing tutorials, DIYs, crafts and so much more.
It's Fabulous! The entire blog bursts with creativity and good ideas.
You can find the DIY tutorial
HERE for this recipe book
.