why hello. my name is
Dawnelle
. i am considered many things, mother and wife are at the top of the list. but you must not forget lover of sharpies, chief nose wiper, avid obsessor of texture and fabric, bohemian lover, interior designer, laundress, and the best book reader ever. i write over on
Just Dawnelle
about my sweet family and my life... what i think, feel, love, believe, do and obsess over.
The artist today is one of the most incredible modern day photographers I have seen. His work is absolutely stunning... breathtaking... modern... basically I love it! Andrew Zuckerman has a series of books, my two favorites, Creature and Bird, are not only incredible masterful pieces of artwork but a fabulous source of color inspiration. Seriously... they are so fun!!! I highly recommend checking them out!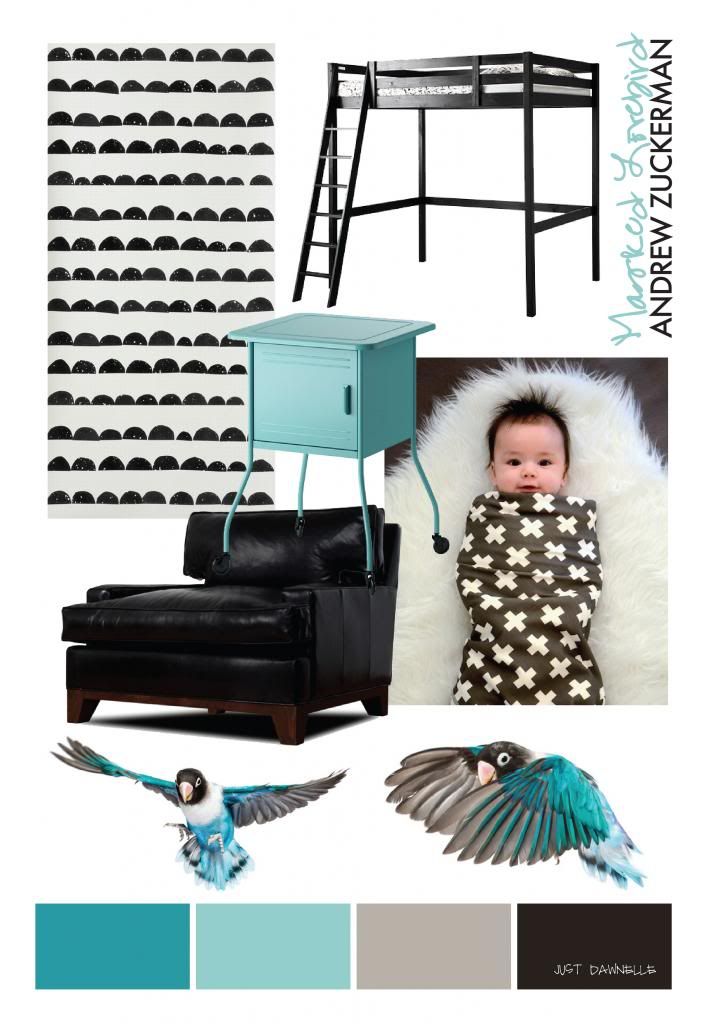 I chose the marked lovebirds from the Bird book because of the intense color, youthful feeling, and incredible detail (but it was so hard to choose!!) The modern feel of the stark white background in the images help to create a hip contemporary space. The simple black and white finishes and geometric patterns allow for the artwork to be the dominate feature in the space. Throw in a few accents of brilliant blue and turquoise to add in a sense of youthfulness and we've got a super fun little boy's room!
I actually put together two different boards for these photographs... the first one I liked but didn't love. I woke up this morning kind of obsessing over how much I was not loving it. So I put this one together and this one... this second one, with the few industrial and metal touches, I am completely in LOVE with.
Which one do you like better? Option one or option two? How do you feel about the industrial touches? Do you love it?
PS... Have you entered this week's giveaway for the most adorable pair of baby shoes???