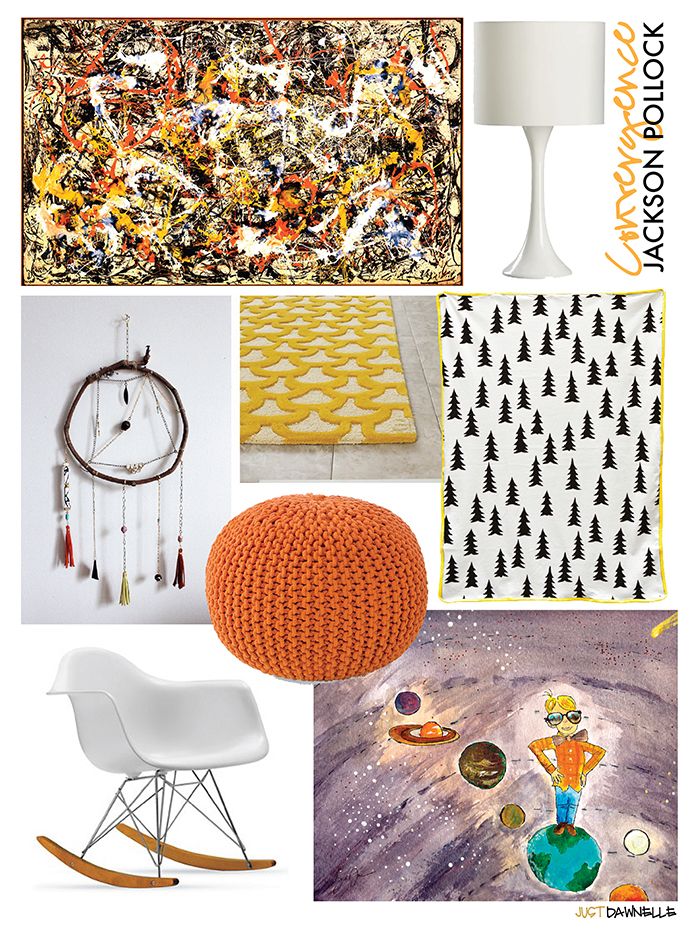 Jackson Pollock... one of the first artists I remember learning about as a kid. How fun is his artwork? How freeing and bright and perfect for a child's room??
The goal for this space is to create a bright, airy, fun, freeing space that allows a child to be themselves. Through the use of white furnishings and bright colors, an energetic space will be created. The organic and detailed Pollack will be balanced by the simplicity of the rug, blanket, and simple colors. Add in a little bohemian flair with the minimal dream catcher and a wonderful, youthful, bright space will be created.
The best part though of this fabulous room? The amazing Space Kid print from Couple Jones we saw earlier this week right here. The digital download is available for a fabulous price with ALL proceeds being donated to Compassion International. How amazing is that?! Couple Jones has started doing an incredible thing here... be sure to check out more information about their initiative HERE and you can purchase the print HERE.